Our Location Map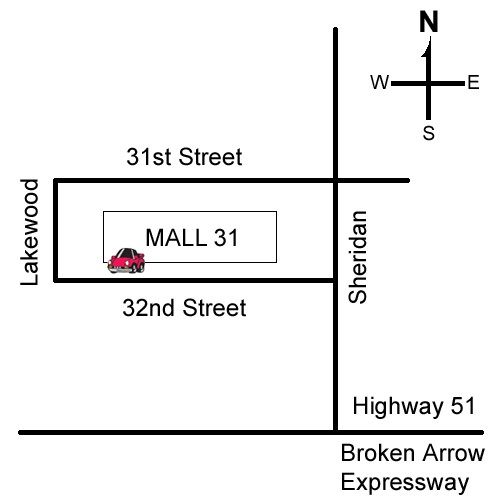 Our description of where we are
We are located ¼ mile west of the corner at Sheridan/31st street.
Drive West toward Yale from Sheridan on 31st and turn South onto Lakewood Ave.
Turn into the parking lot with the movie theater.
We are located behind the movie theater and the front of our Building faces 32nd street.